Early calling cards were created one at a time by a skilled penman. Each card displayed the bearer's name written in calligraphy with a bit of flourishing. Doves, wheat, and flowers were commonly added as ornamentation on these early cards. On each of these cards, the pen was held perfectly still while the card itself was rotated. This cherished and highly skilled craft of calligraphy and embellishment of that era is unsurpassed today.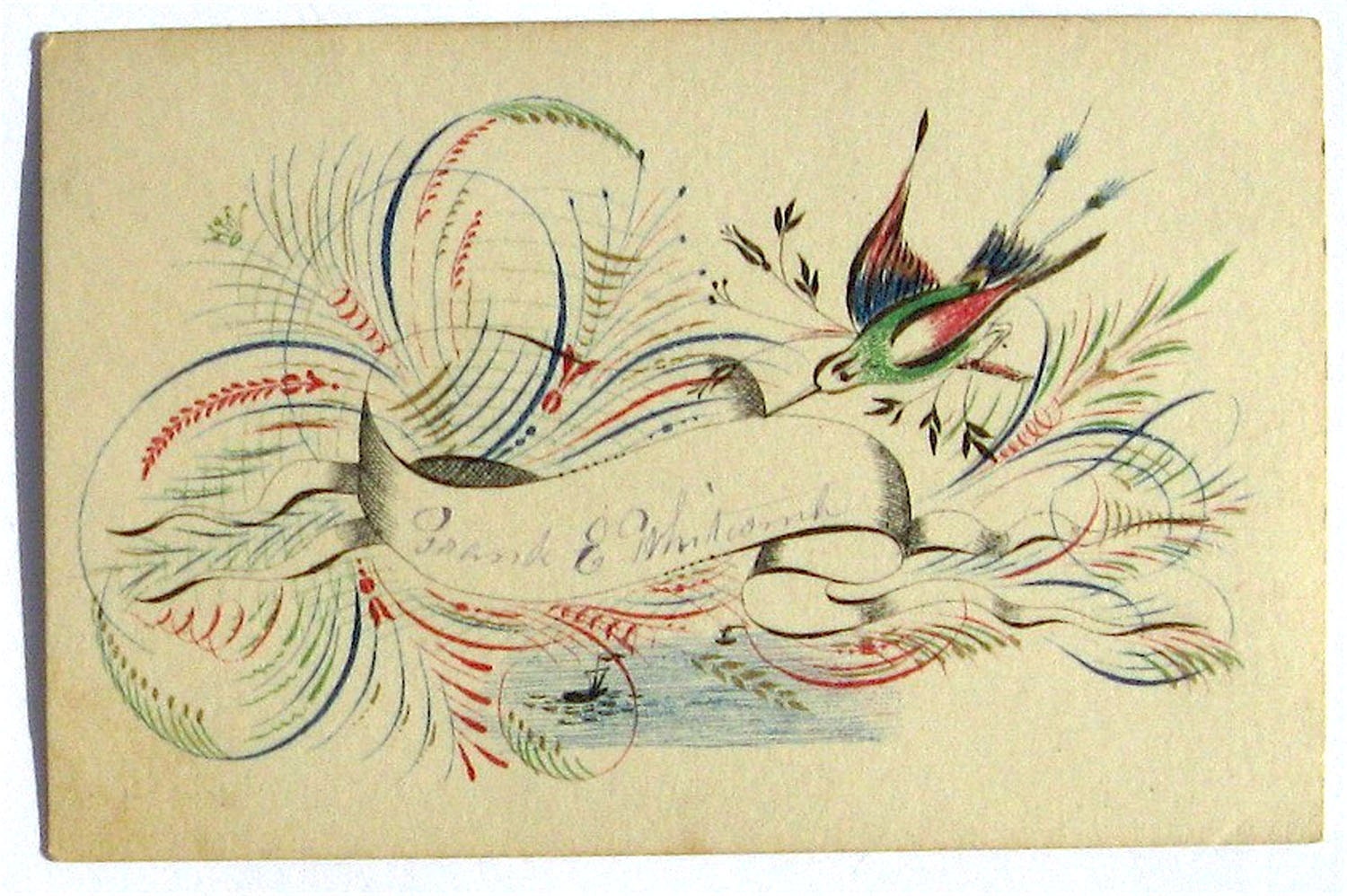 Very early calling card. Example of a calling card from 1840.
Calling cards were left at each persons home the individual went to visit, whether they were home or not. The person visiting would typically either leave their card in a "card receiver" which was set on an entry table in the foyer or on a parlor table or leave the card with a servant so that the homeowner would know they stopped by. A married woman would leave her and her husband's card at each visit. According to Warne's Etiquette for Gentlemen (1866), individual cards were to be left for the lady and for the master of the house. If there were sisters or daughters at the house being visited, individual cards were also to be left for them but no more than three should be sufficient to meet any case.
With the invention of the camera and the growth in availability of photography, the photo calling card began to grow in popularity in the latter half of the 19th century.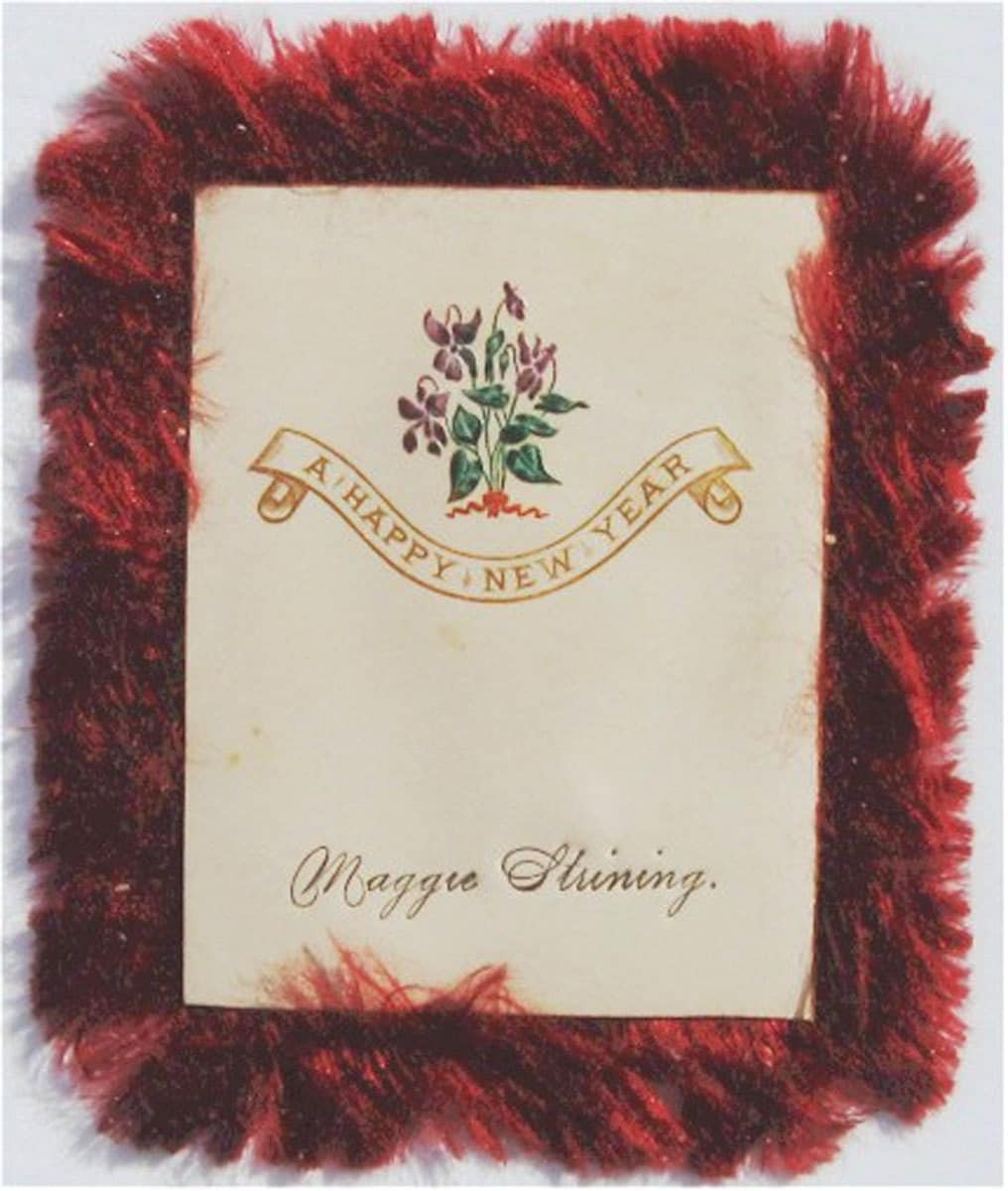 Example of a holiday calling card.
In the Victorian day, the design, style, and even color border of a card actually carried a message to the receiver. The meaning of the folds were as follows:
A folded top left corner meant the visitor had come in person; this corner unfolded meant a servant was sent.
A folded bottom left corner signified a farewell.
A folded top right corner meant congratulations.
A folded bottom right corner expressed condolence.
If there was a black band around the edge, it signified the carrier was in mourning over the loss of a loved one. These various customs for folding corners fell in and out of fashion and the by 1900's, the folding of corners went out of style.